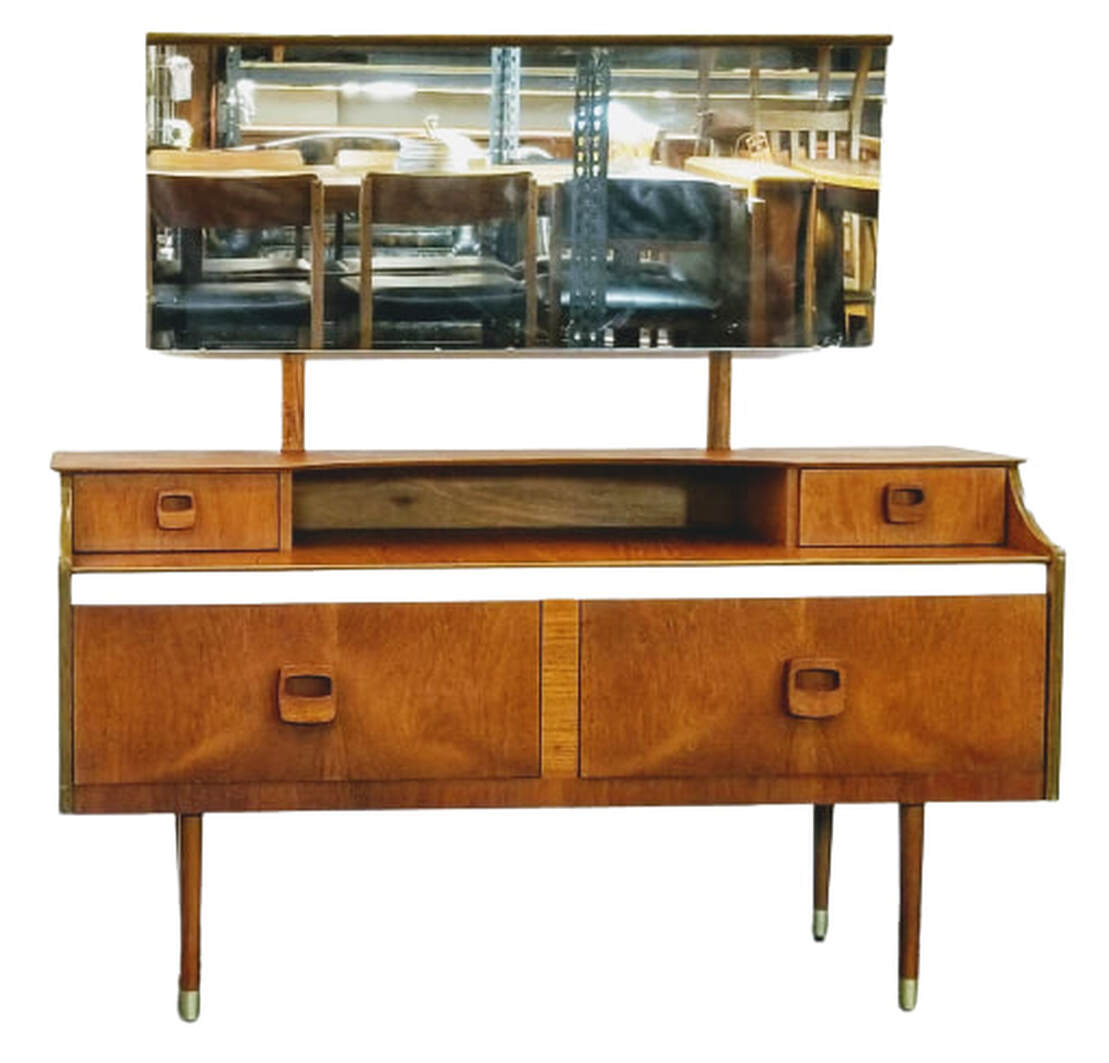 SOLD

Mid-Century Modern Teak Mirrored Vanity

Attributed to Limelight | England

UK MCM bedroom vanity, or mirrored dressing table, features beautiful figured teak veneer and stylized wood pulls on the four storage drawers.

Across the center is a strip of white Melamine, a popular design addition for modern furniture in 1970s England.

The round tapered legs end in brass sabots.

49" w | 17.25" d | 49" h

SKU# 133-119

1495

Click on the photos above to email us regarding this vanity.